Quoting and processing renewals has become significantly more complex. Carriers require Producers to process the renewal transaction in the proprietary carrier portal for certain market segments. Your time and talents should be used elsewhere, building stronger relationship with your groups and creating new sales opportunities.
Renewals are distributed by the General Agency within 48 hours of receipt.  Once you have reviewed the renewal with your client and a decision has been made for the new plan year, you can simply submit your client's renewal decision directly via @ the NFP-BNGA Support Team  or through the NFP secure upload feature.
For carrier specific renewal guidance,  click the carrier logo below.

UPMC
Please refer to the appropriate Benefit Plan Summary Brochures of the applicable platform (non-ACA compliant vs. ACA) for compliance requirements and business rules on multiple plan offerings and participation.  If your group has a dual option in place currently, they may renew the dual offering with a maximum of two plan choices.   If you do not have a dual offering in place currently, depending on group size, you may still be eligible to put a dual offering in place.  Please call or email the NFP-BNGA Support Team with these requests.
If a group is eligible and wishes to offer multiple plans, please indicate on the renewal rate sheet, the plans selected and the following information.
Small groups that do not submit renewal changes will be auto-renewed with their current medical (or mapped coverage if the current plan is unavailable to renew) plan design 30 days prior to renewal.  If a client will be making a change in plan design please notify us as soon as possible to request the group not be auto-renewed. UPMC will not permit any plan changes after the plan effective date.   Note:  If the group does not offer medical benefits and has stand alone supplemental benefits in place, a signed renewal copy is required. Stand-alone supplemental plans will not be auto-renewed.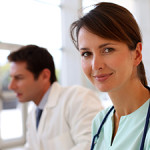 For groups who may be considering an HMO plan: members must choose an in-network Primary Care Provider (PCP). Please have the members indicate their PCP here on the UPMC Benefit Election & Change Form
Note: If members do not choose a PCP for referrals, the health plan will assign one to them.  Because out of network providers are not covered, it is important to make sure all providers and specialists are in-network.
HSA Administration: At renewal clients will have an HSA option that waives maintenance fees for participants. This option is called the UPMC ConsumerAdvantage Debit Card.  If they wish to utilize UPMC ConsumerAdvantage please have the HSA Set Up Form completed by the company.
Clients utilizing an HSA will need to submit an updated HSA Set Up Form annually at renewal.
UPMC does not automatically include their 100% Consumer Driven options as alternatives on the non-ACA compliant renewals. If you are seeking pricing for 100% Consumer Driven plans, please outreach to our office to obtain rates on any of the following rates:
HRA $1250_100% (15/3050Rx not subject to deductible)
HRA $2500_100% (15/3050Rx not subject to deductible)
HSA $1350_100% (15/3050Rx after deductible is satisfied)
HSA $2500_100% (15/3050Rx after deductible is satisfied)
UPMC does not reprint or revise the Medically Underwritten Benefit Plan Summary Guide annually. Be aware that the Non-HRA & -HSA plan deductibles change per IRS contribution guidelines.
There is one pharmacy option available for UPMC's ACA plans:

Please refer to the 2023 Benefit Plan Summary 2-50 product portfolio for additional information.  You will notice while reviewing the benefit summary guide the Small Business Advantage networks are Standard (HMO) and Premium (EPO & PPO) in addition to the Inside Advantage and MyCare Advantage tiered network products.
If supplemental coverage is not currently offered and is selected at renewal, New Applications may be needed for participants to be enrolled. Use this UPMC Benefit Election & Change Form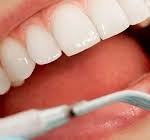 Groups that do not carry existing Dental coverage for their employees currently are only eligible to elect a plan that does not include Orthodontic coverage. Renewal rates include all of the non-ortho plans. Previously these groups were only eligible to enroll in a Basic dental offering for the first 12 months.
If your client does carry dental and is considering UPMC for replacement coverage, please let us know if you would like to see rates for the plans with Ortho coverage. These rates can be requested from the Underwriting department for your review.

Vision Care
UPMC has partnered with NVA to offer a competitively priced national network vision program.
Vision Advantage plans are no longer available at renewal, and have been replaced with Vision Care. If groups would like to keep the same level of coverage as they had with Vision Advantage, please see below for the corresponding Vision Care plan that UPMC recommends:

Vision Advantage Basic –> UMC Vision Care Exam Only
Vision Advantage Standard –> UPMC Vision Care Deluxe
Vision Advantage Premium –> UPMC Vision Care Prime Plus
Dental Discount 
UPMC's discount program is available for groups with either a standalone plan option or along with the Basic Dental Advantage offering.  See the Dental Discount Brochure.
United Healthcare
If a client wishes to make any renewal plan changes they must indicate selections on the renewal document and provide a signed copy prior to the renewal effective date.  Changes will not be permitted after the renewal effective date.
Alternate medical plans are shown for consideration along with Dental, Vision, Life, AD&D.
Please share a copy of the completed renewal via email to the NFP-BNGA Support Team
If the group does not wish to make changes from the outlined renewal plan, no action is required and they will automatically renew the suggested plan design.  Please let us know the client's decision.
Keep in mind: underwritten UHC Level-Funded rates can be requested at renewal if participation requirements are met (minimum 2 enrolled employees, and 50% or greater participation).

Currently enrolled members do not need to provide medical questionnaires, but any new enrollees would need to complete the form to be included on the quote.
UnitedHealthcare Level-Funded (formerly All Savers®) Health Plans
All Savers to UHC Level-Funded migration:
Effective 4/1/23, All Savers clients will transition to United Healthcare Level Funded at time of renewal. All information regarding this change can be found on the first pages of a group's renewal package. Please note the following specific changes that will take effect:
Members will receive new Health Plan ID cards & will need to establish a login for the participant website: myuhc.com
Group will have a new group number
Groups already set up on auto-pay will remain on auto-pay. Groups who would like to set up auto-pay can visit uhceservices.com under the Billing & Payment tab to make these changes.
Groups with an HSA must register their Health Savings Account (HSA)

Optum Bank will reach out via email to help members get registered with their new medical group number.

Eligibility changes will still take place on the myallsaversconnect.com until the renewal date, and then eligibility changes post-migration should be handled via uhceservices.com.
For existing UHC Level-Funded renewals:
Your client can renew their current plan level or they can choose a new plan level.  Employers do not need to resubmit paperwork, but they MUST CONFIRM THEIR PLAN LEVEL and default plan for the group if they are making any changes. If the employer elects to change their current plan level, default plan, or open employee selection, a signed document describing the change is required. Please provide confirmation of renewal determination to the NFP-BNGA Support Team.
If the employer has elected to offer multiple plan options, employees who choose to keep the default plan may do so without any additional action.   If employees wish to choose alternate plans, you will need to provide us with a listing of employee plan selections.
Highmark
Small groups that do not submit renewal changes will be auto-renewed with their current plan (or mapped coverage if the current plan is unavailable to renew).  If a client will be making a change in plan design please utilize your Plan Advisor access or notify us as soon as possible to process the plan change. Highmark will not permit any plan changes after the plan effective date.
Please refer to the below 2023 Highmark Small Group product portfolios:
Guardian
Any plan changes need to be submitted prior to the group's renewal effective date.
If you are in need of alternate plan designs from those shown on the renewal package please do not hesitate to reach out.
Please email signed renewals to the NFP-BNGA Support Team